Our Legal Services
You can rely on Arundell Murray & Ryan to provide you with sound legal advice and excellent representation.
Contact us to arrange a consultation with one of our experienced and highly qualified legal professionals.

Our People
Jim Ryan | BA, LL.B, OAM
Principal Lawyer
Jim has been a Principal Lawyer at Arundell, Murray and Ryan since joining the firm in 1972.
He has a particular interest and wealth of experience in Criminal Law, however, also has extensive experience in Family Law, Conveyancing, Wills and Estate matters.
Jim was an active member of the Law Institute of Victoria Council for 11 years and the inaugural Chairman of the Criminal Law Section.
Residing in Colac for over 40 years, Jim has a passion for social justice and assisting members of the local and surrounding community. He has had lengthy involvement with the Colac District Cricket Association and the Colac Turf Club.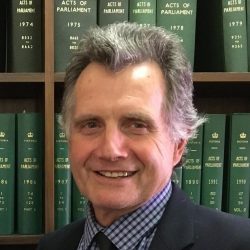 Tony Prytz | BA, LL.B
Lawyer
As a former journalist at The Age (as sub-editor), the Geelong Advertiser, The Canberra Times and The Colac Herald, Tony brings a wealth of life experience to his practice of the law.
He first moved to Colac in 1983 and joined Arundell, Murray and Ryan in 2015.
Tony practices in Criminal Law, Commercial Leases, Conveyancing, Family Law, Wills, Estates and Probate matters.
Tony is a keen racing cyclist and regularly competes in Colac and around the south-west.